Mission
Building bridges of support for children, families & caregivers
The Springfield Area Parent Child Center (SAPCC), a member of the Vermont Parent Child Center Network, is a nonprofit organization serving southern Windsor and northern Windham counties.  SAPCC builds bridges of support for children, families and caregivers by fostering relationships, establishing a culture of learning, and engaging in community collaborations to shape opportunities for the world around us.
History
The SAPCC was incorporated in 1992 to address the increasing demands on families in our area. Since then we have grown from our small space on Myrtle Street, to building a beautiful new campus on Main Street in North Springfield. Here we can now host a wide range of community services under one roof to help support families, engage community partners, and provide early childhood education and development programs.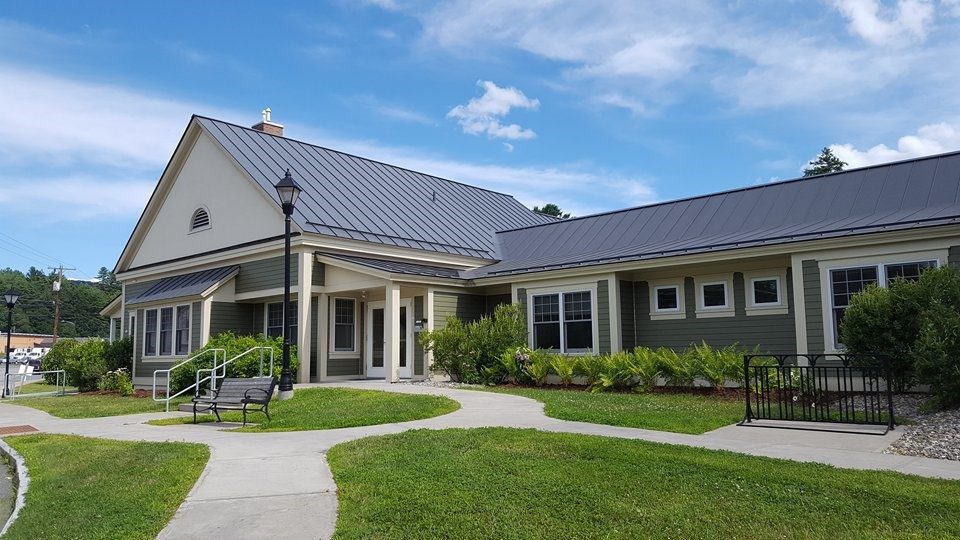 Angela Kelley - Interim Executive Director & Leadership Team Member
Sarah Rose - CIS Director & Leadership Team Member
Ariel Rose - PlayWorks Childcare Director & Leadership Team Member
Stacey Sanderson - Program Director & Leadership Team Member
Amanda McLeod - Business Manager
Tienna Howe - Office and Buildings/Grounds Manager
Jodi Rorison - Administrative Assistant
Joanne Robbins - Bookkeeper & Benefits Coordinator
Brenda Pellerin - CIS Child Care Coordinator
Robbie Wierzbicki - CIS Family Support Worker
Sarah Whittemore - CIS Developmental Educator and Assistant Coordinator
Jennifer Michalke - CIS Nurse
Meaghan Wilson - CIS Speech Language Pathologist
Annalise Lawrence - CIS Physical Therapist
Michelle Waters - CIS Developmental Educator
Misty Boutin - CIS Developmental Educator Associate
- FSH Service Coordinator
Sarah Zierfus - DULCE Family Specialist
Erin Todd - Child Care Financial Assistance Program Eligibility Specialist
Celeste Marquise - PCC Specialist: Welcome Baby Bag Program & Playgroups
Kayla Bapp - PCC Specialist: Diaper Bank, Activity Bags, Playgroups
Jenna Wheeler - Learning Together Coordinator
Dominique Rondeau - Mental Health Clinician
Board of Directors
We are very fortunate to have a dedicated, talented, and experienced Board of Directors. They work hard on SAPCC's behalf and offer their personal testimony and business expertise to continue the mission of the organization. We are grateful for their contributions.
Angela Kelley, Interim Executive Director
Joan Grossman, Chair
Kelly Broker-Campbell, Vice Chair
Stephen Michel, Treasurer
Marylynne Cartwright, Secretary
Lyndsie Perkins
Polly Montgomery
Meagan Dion
Karen Beardsley
Nichole Downing
Dani Martell
Amy Englesberg